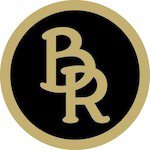 90 days return policy
Free advice from experts
Shop now, pay later
90 days return policy
Free advice from experts
Shop now, pay later
90 days return policy
Free advice from experts
Shop now, pay later
In 1988 the exclusive brand "BR" (Bieman Riding) was introduced. BR has now grown into a recognized brand that is synonymous with quality within the equestrian world. Practicing equestrian sports safely requires good equipment for both rider and horse. BR has the ambition to make a qualitative contribution to the practice of equestrian sport now and in the future. The brand wants to unburden riders so that they can enjoy horse riding to the fullest.
BR is one of the most innovative top brands in equestrian sport. With a focus on making stylish products of good quality at an affordable price, BR offers stylish designs with an eye for detail, material, fit and functionality, in line with the trends and developments in the market. The products are developed by BR according to the latest trends in equestrian sports, using high-quality technical materials and modern production techniques. In the design phase, use is made of the knowledge and experience of top riders, including Jos Lansink, who has been working with BR for many years. The products are also tested by their own BR team, many of which are active in equestrian sports.
In the spring and autumn BR presents new collections, for both rider and horse, that are tailored to the season. The seasonal clothing is functional and fashionable and can of course be perfectly combined with the BR seasonal collection for horses. BR also has basic clothing and basic blankets. This timeless basic collection is available all year round. BR has extensive product lines for recreational riders, competition riders, breeders and of course also for professionals. Due to the developments in the market, the range is constantly in flux.