MHS celebrates its 10th anniversary with you!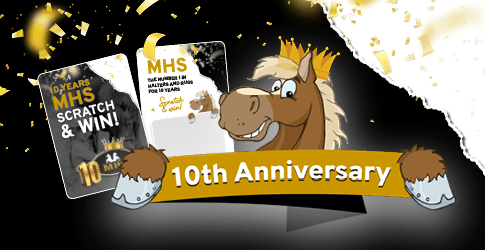 Our birthday, our treat! MHS Equestrian exists 10 years this year and wants to celebrate it together with you!
With EVERY order you will receive an MHS scratch card. The card will be sent with your order. Scratch the card to see your prize. With every scratch card you win a prize! For example, you can win a 50% extra discount on an MHS rug, or a 25% extra discount on the whole MHS range! You can redeem the prize on your next order by using the code on your scratch card. The code is valid indefinitely.
The promotion lasts as long as scratch cards are available.
View an MHS scratch card below:
This promotion is subject to the promotional conditions.